Development Communication & Extension (DCE)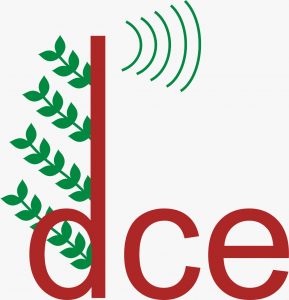 The Department was established in the year 1964 as Rural Community Extension under the aegis of the Ministry of Food and Agriculture, Government of India and was later taken over by the University of Delhi. The course was restructured and the nomenclature Development Communication and Extension came into being in 2007.
The students are trained to be experts in understanding behaviour change communication and developing media and methodologies for the same. The curriculum is designed to build theoretical and conceptual understanding as well as practical skills in participatory methods and techniques. Students are oriented to issues and techniques of advocacy as well as training in methodologies for capacity building and skill development of different stakeholder groups. They also develop proficiency in developing a range of media products both for the commercial and grassroots sector. These include, radio programmes, digital stories, documentary films along with designing a range of print and graphic media.
Understanding of the potential and use of Information and Communication Technologies for One of the pillars of the department is its strong extension programme, which is built into every course at the PG level. Theoretical and practical training is provided to all the students. Over the years the department has evolved a multi-faceted extension programme, that helps provide experiential learning and holistic training to the DCE post graduates to address the larger issues facing people of different communities. Field experiences are provided to students in diverse ways which include- concurrent field work programme in urban and rural communities; month long placement in development organizations, Government departments and or corporate organizations.
For undertaking its extension and concurrent activities the department collaborates with a number of agencies. Synergy of different organizations strengthens the community activities as well as provides a broad based exposure to students to the agencies and issues involved in development.
The key thrust areas of the department are thus:
Participatory Communications
Social Mobilization
Research-qualitative and quantitative approaches
Social & Behaviour Change Communication
Monitoring & Evaluation
Fundraising & Resource Mobilization
CSR
Roshni – Centre for Women Collectives Led Social Action is housed in the Department of Development Communication and Extension, Lady Irwin College. The Centre functions as a semi-autonomous centre governed by the administration and governing body norms of Lady Irwin College, as per University Grant Commission norms. The seed grant to start the centre has been provided by UNICEF India. The Centre team is a Chairperson (Director, Lady Irwin College), a Faculty Lead (Permanent Faculty of Department of Development Communication and Extension, Lady Irwin College) and team of Consultants (on contractual basis) and development partners. The Centre has been serving as technical support unit to DAY-NRLM for knowledge management, policy and convening support for food, nutrition, health, family planning, gender-transformative work and WASH interventions with and for women self-help groups and their federation network under DAY-NRLM. The Centre is now diversifying its portfolio in media documentation (print, film, social media) works around maternal nutrition efforts with women collectives and initiating a nested evaluation in UNICEF supported initiative Swabhimaan across 3 Indian states in following two areas – (a) engaging men and boys for working with boys and men on issues related to Patriarchy, femission and power and legal rights of women and (b) working with adolescent boys and girls on mental health aspects, addressing child marriage and child pregnancy.